Alaska is currently experiencing a shortage of fisheries technicians and fisheries biologists – a trend predicted to continue for at least the next 10 years. The University of Alaska Southeast, Sitka Campus, has partnered with industry and regulatory agencies to develop programs that can meet this growing need for qualified personnel.
Looking for assistance?
---
Our advising site contains self-help resources or can connect you with your program's advisor
Upcoming Class Information
View Upcoming Fall Class Schedule
Fall class schedules are available on our website for:
Delivery Methods
A Unique Format
Most Fisheries Technology courses can be taken online, at your own pace. Sitka students can also enjoy the benefits of face-to-face classroom experience, since almost all of our courses are delivered in a "hybrid" format with local students attending lectures while eLearning students tune in over the internet. This format also allows you to review missed classes via the archived audio and screen record of live classes. In addition, students can take select courses via iPad. These "off the grid" courses allow you to complete an entire course independent of the internet whenever you can squeeze it into your busy schedule. The waterproof iPads — provided as a free loan by UAS — contain all lectures, videos, readings, FAQs, and even the exams which you can take remotely without proctoring services. iPad course offerings include: FT120 - Introduction to Fisheries of Alaska, FT122 - Alaska Salmon Culture I and FT222 - Alaska Salmon Culture II.
For online access you will need a computer with a good internet connection, either at your home or at your nearest UA partner campus.
Certain courses include concentrated lab sessions, designed to give you hands-on training and provide the opportunity to work with classmates and instructors in a collaborative environment. These courses require physical attendance for up to one week at UAS Sitka Campus or at one of our partner campuses in Ketchikan, Valdez, Homer, Kodiak and Bethel.
For more details about the iPad delivery method, contact Joel Markis at 907-747-7760.
Jobs & Internships
Members of the fishing industry and Alaska state regulatory agencies frequently offer local working internships for UAS Fisheries Technology students, providing a valuable opportunity to explore a variety of career options.
Current Internship Opportunities
View list of fisheries technology internship opportunities.
Current Job Opportunities
Faculty & Staff
Joel A. Markis, M.S.
Assistant Professor and Program Director of Fisheries
Profile and contact info
Angela Bowers
Assistant Professor
Profile and contact info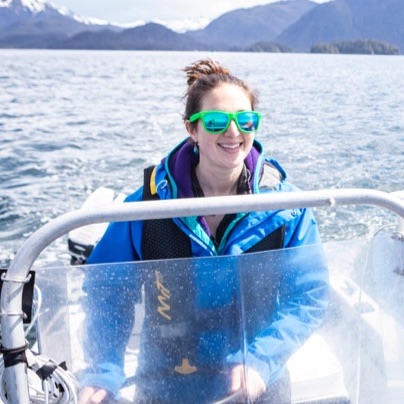 Lauren Wild, Ph.D.
Assistant Professor of Fisheries Technology
Profile and contact info